Pennsylvania Reverse Mortgage Lenders
Current list of Pennsylvania reverse mortgage lenders. All reverse mortgage companies are required to be licensed by the state of Pennsylvania no matter if they are in a larger area such as: Philadelphia, Pittsburgh, Erie, Harrisburg, Wilkes-Barre, Scranton, Reading, York, or anywhere else within PA.
Do You Qualify?
One Borrower Must Be 62 or Older
Have Equity In Property
Own an Eligible Property Type: Single Family, Townhome or Condo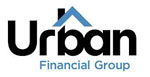 Urban Financial Group is a lender specializing in reverse mortgages and ranks among the top three originators in Pennsylvania. They are a member of the National Reverse Mortgages Lenders Association and have been helping seniors in PA with reverse mortgage loans for years.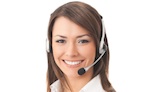 Security One Lending is currently licensed in 40 states which includes the state of Pennsylvania. Security One Lending now offers a full range of loan products from its reverse mortgage programs to conventional and FHA forward mortgages.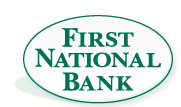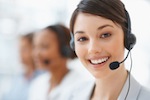 First National Bank is one of the fastest growing reverse mortgage lenders in the state of Pennsylvania. They have been around helping seniors in PA with reverse mortgage loans as one of the most respected and well known HECM lenders.
PA HECM Reverse Mortgage Lenders
Seniors who own homes have many financial options available to them. These options include multiple loan types, investments, and other accounts. But there are only a few ways to tap into home equity. If the bulk of your retirement income is held in your home, you'll need to find a program that allows you to transform this value into spendable cash. Reverse mortgages in Pennsylvania are a common way to do this.
Finance of America Mortgage
Local Phone: 215-591-0222 x1176
Licensed in the state of Pennsylvania, Finance of America Mortgage is well known in providing quality service for those in need of a FHA HECM. NRMLA #3681
Dollar Bank F.S.B.
Local Phone: 516-717-4449
Dollar Bank F.S.B. is in business to help seniors providing them Pennsylvania reverse mortgages. NRMLA #5041
InterContinental Capital Group, Inc.
Local Phone: 516-723-6466
InterContinental Capital Group, Inc. is in business to help seniors providing them Pennsylvania reverse mortgages. NRMLA #29388
Fairway Independent Mortgage Corporation
Local Phone: 602-361-1587
Fairway Independent Mortgage Corporation is in business to help seniors providing them Pennsylvania reverse mortgages. NRMLA #16364
Longbridge Financial, LLC
Local Phone: 516-723-6466
Longbridge Financial, LLC is in business to help seniors providing them Pennsylvania reverse mortgages. NRMLA #20532
TowneBank Mortgage
Local Phone: 443-332-0462
TowneBank Mortgage is in business to help seniors providing them Pennsylvania reverse mortgages. NRMLA #4838
Federated Lending Corporation
Local Phone: 215-493-1500 x104
Licensed in the state of Pennsylvania, Federated Lending Corporation is well known in providing quality service for those in need of a FHA HECM. NRMLA #18096
M&T Bank
Local Phone: 716-725-7227
M&T Bank is in business to help seniors providing them Pennsylvania reverse mortgages. NRMLA #229
Finance of America Reverse LLC (FAR)
Local Phone: 480-254-6651
Finance of America Reverse LLC (FAR) is licensed in Pennsylvania and can assist consumers with HECMs for eligible borrowers. NRMLA #3858
Reverse Mortgage Funding LLC (RMF)
Local Phone: 916-849-6447
Reverse Mortgage Funding LLC (RMF) is in business to help seniors providing them Pennsylvania reverse mortgages. NRMLA #20548
These Pennsylvania reverse mortgage companies provide service throughout the entire state that includes areas such as:
Philadelphia, Philadelphia County
Pittsburgh, Allegheny County
Erie, Erie County
Harrisburg, Dauphin County
Wilkes-Barre, Luzerne County
Scranton, Lackawanna County
Reading, Berks County
York, York County
Norristown, Montgomery County
Lancaster, Lancaster County
Johnstown, Cambria County
Allentown, Lehigh County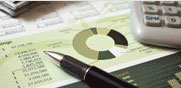 Calculate Your Reverse Mortgage Amount