Mississippi Reverse Mortgage Lenders
Current list of Mississippi reverse mortgage lenders. All reverse mortgage companies are required to be licensed by the state of Mississippi no matter if they are in a larger area such as: Jackson, Pascagoula, Meridian, Biloxi, Hattiesburg, Gulfport, Columbus, Jackson, or anywhere else within MS.
Do You Qualify?
One Borrower Must Be 62 or Older
Have Equity In Property
Own an Eligible Property Type: Single Family, Townhome or Condo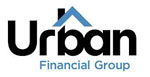 Urban Financial Group is a lender specializing in reverse mortgages and ranks among the top three originators in Mississippi. They are a member of the National Reverse Mortgages Lenders Association and have been helping seniors in MS with reverse mortgage loans for years.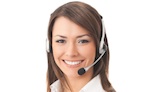 Security One Lending is currently licensed in 40 states which includes the state of Mississippi. Security One Lending now offers a full range of loan products from its reverse mortgage programs to conventional and FHA forward mortgages.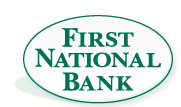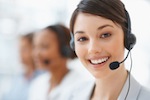 First National Bank is one of the fastest growing reverse mortgage lenders in the state of Mississippi. They have been around helping seniors in MS with reverse mortgage loans as one of the most respected and well known HECM lenders.
MS HECM Reverse Mortgage Lenders
Seniors who own homes have many financial options available to them. These options include multiple loan types, investments, and other accounts. But there are only a few ways to tap into home equity. If the bulk of your retirement income is held in your home, you'll need to find a program that allows you to transform this value into spendable cash. Reverse mortgages in Mississippi are a common way to do this.
InterContinental Capital Group, Inc.
Local Phone: 516-723-6466
InterContinental Capital Group, Inc. is in business to help seniors providing them Mississippi reverse mortgages. NRMLA #29388
1st Legacy Capital LLC (NMLS 1547824)
Local Phone: 662-268-8877
Licensed in the state of Mississippi, 1st Legacy Capital LLC (NMLS 1547824) is well known in providing quality service for those in need of a FHA HECM. NRMLA #30929
GMFS, LLC
Local Phone: 225-214-5150
GMFS, LLC is in business to help seniors providing them Mississippi reverse mortgages. NRMLA #5499
JTS & Co. (NMLS 55275)
Local Phone: 662-329-9090
JTS & Co. (NMLS 55275) is in business to help seniors providing them Mississippi reverse mortgages. NRMLA #21157
These Mississippi reverse mortgage companies provide service throughout the entire state that includes areas such as:
Jackson, Hinds County
Pascagoula, Jackson County
Meridian, Lauderdale County
Biloxi, Harrison County
Hattiesburg, Forrest County
Gulfport, Harrison County
Columbus, Lowndes County
Jackson, Rankin County
Greenville, Washington County
Bay Saint Louis, Hancock County
Vicksburg, Warren County
Tupelo, Lee County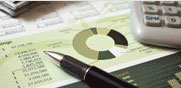 Calculate Your Reverse Mortgage Amount